To kickstart marketing you need a lot of inspiration. That´s why we are bringing you a program full of great minds!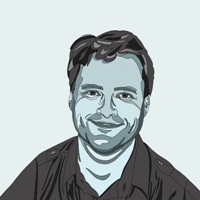 Dan White is a marketing and insights innovator. His frameworks and visualisations have influenced generations of marketers and are built into the world's leading brand measurement, media evaluation and copy-testing systems.
In a career spanning three decades within WPP, Dan has helped build and tune the engines behind some of the world's most famous marketing measurement tools including BRANDZ and Link copy testing. Dan splits his time between client consultancy, training, platform speaking, illustration and writing. He is the author of 'The Smart Marketing Book' and the 'The Soft Skills Book'.
Title of his presentation at Brand Management conference is: Marketers, Start Your Engines! As organisations emerge, slightly battered, from the pandemic, it's up to marketers to take pole position and seize a turbo-charged opportunity for growth.
Consumers in their millions are eager to live life to the full, spending cash on whatever they missed the most during lock-down and, with interest rates at such low levels, it's the perfect time for companies to crank up their investment in marketing and reap the rewards.
So, marketers, start your engines. It's time to fuel up, get back on the starting grid and get off to a flying start! In his keynote, Dan White will use his trademark illustrations and entertaining style to highlight the big marketing opportunity and provide inspiration and guidance for anyone who is up for the race.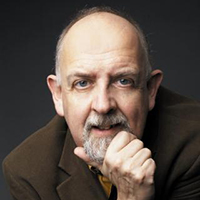 Paul Feldwick, legendary strategic planner, will reveal the secret history of entertainment in marketing and show you, that people do buy from clowns.
Throughout history, selling and entertainment have gone hand in hand - from the medieval pedlar and the medicine show, to generations of TV commercials featuring song and dance, comedy and cartoon animals, and today's celebrities who launch their own multi-million dollar brands.
Yet the advertising business has always been reluctant to admit to its powerful links with popular culture. 'People do not patronise a clown', thundered Claude Hopkins; 'Selling is a serious business', roared David Ogilvy. Yet these great admen of the past were wrong. And today we understand why.
Come and hear exactly why fame, fun, and popularity are the most powerful forces in brand building advertising – and how to make them work for you.
Paul Feldwick worked for thirty years at the legendary London ad agency, Boase Massimi Pollitt, and later in a global planning role for the DDB network. He has spoken at advertising and marketing conferences all around the world. This will be his first live appearance since COVID19 pandemic started in 2020.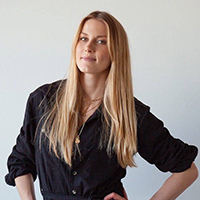 Kyra von Mutius is Chief Strategy Officer in Heimat, the legendary advertising agency with its home in Berlin. It has been creating the iconic communication for Hornbach DYI stores for the last 20 years. Kyra von Mutius is a new blood in the agency, she joined Heimat in 2019 after studying business administration and working for start-ups in Germany and Great Britain. After six months in Heimat she became the Chief Strategy Officer. Apart from Hornbach she advises clients such as smart, Coca-Cola, BCG, Gorillas and the political party FDP. At the Brand Management Event 2021, Kyra will talk about the importance of a strong brand to stay forever relevant – and what it takes to become iconic.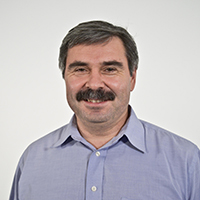 Štefan Sarvaš has been working for 14 years in various regional and global positions for Mars, one of the largest food companies in the world. Its domain is Consumer & Market Insights, knowledge about consumers and markets applicable to business. From London, he conducted research for the Pedigree, Whiskas and Royal Canin brands. Since 2017, he has been conducting research for confectionery brands such as Snickers, Mars, Orbit and M&M's from the company's global headquarters in Chicago. He is currently a member of an internal consulting group focused on the Growth Legacy Strategic Program, a joint initiative of Mars Wrigley and the Ehrenberg Bass Institute for Marketing Science focused on strategic change in markets with growth potential. He started in the 1990s as a sociologist in Prague at the Ministry of Defense.
In his presentation for the Brand Management Event, he will focus on the topic "Davids vs Goliaths: Myths and realities about small brands". Everybody loves puppies, and small brands! What is the growth potential of small vs big brands? How can small brands become big? Who are the winners of COVID times and why?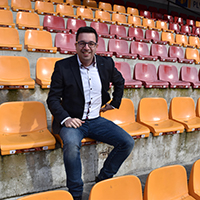 Tomáš Křivda, Operations Director, AC Sparta Praha fotbal is an example of marketer who has made it to the top management. He will show you what to do, when you suddenly lose all customer data.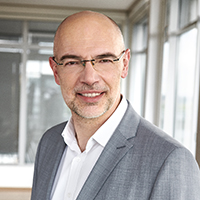 Bronislav Kvasnička, CEO of Wunderman Thompson Prague, reveals the relationship between inspiration and brand growth. The inspirational brand is actually not only more resistant to tactical competition, but people are even willing to pay extra for them. Do you know what are the most inspiring brands in the Czech Republic?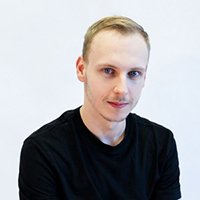 Martin Mrva, Chief Marketing Officer of the Dedoles brand explains what lies behind the success of this recently unmissable Slovak brand.
Další řečníci již brzy…